WELCOME TO GREYSTONE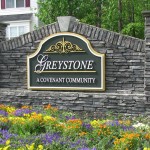 Welcome to the Greystone Homeowners Association website. We are located in Hampton, Georgia- just south of the Atlanta downtown area. There are 330 homes encompassed within our Community. The Greystone Homeowners Association is a nonprofit corporation whose specific and primary purpose is to provide for the management, maintenance and preservation of the community.
Greystone is not just a neighborhood, it is truly a community made up of friends. We have developed close relationships with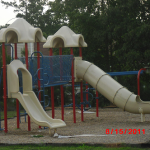 one another, as have our children, which creates a social atmosphere. You can usually find someone walking by waving or grilling outside on weekends. We have various amenities including a Clubhouse, large Swimming Pool, double Tennis Courts and a Playground Area for the kids. Our Neighborhood Watch program is a culmination of these individual relationships and allows us all to look out for one another.
We've put our association online to provide you with a convenient source for current information. Here we can share ideas, get news and announcements, find important property and association documents, reserve the clubhouse, pay association dues , and much more…….. All at the touch of your mouse!
CLUBHOUSE EVENT PHOTOS:
~ GREYSTONE SPRING BLING & COMMUNITY YARD SALES
APRIL 11, 2015 ~at the Clubhouse parking Lots…..
Reserve Your Booth Now!